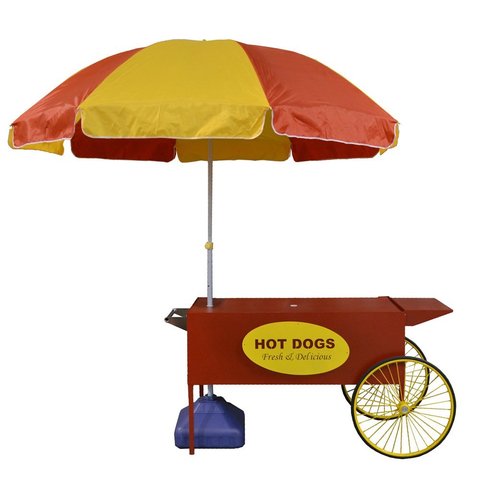 Hot dog Cart (Large)
This hot dog stand is a fun way for guests to select and make their own hot dogs at your event.
Cooks up to 8 hot dogs on the heated roller and holds up to three packages of hot dogs in each enclosed steamer. Five separate, covered compartments hold buns and condiments and keeps hot dogs warm. An end compartment is perfect for keeping canned or bottled drinks cold.